CLICK-KIT is the world's first on-demand production model for sportswear brands. Refresh collections with seasonal colours and limited editions, eliminate out of stock or capture sales from shoppers who browse in store but buy online. It is the first truly win-win model in the industry: for your brand, your retailers, and your consumers.
Disrupting The Supply Chain Model

The traditional production model for sports apparel proposes limitations to brands: Long timelines between ordering and in-store launch, wasted stock due to size and MOQ requirements, and conservative ordering to reduce risk. Our CLICK-KIT production model produces orders on-demand which results in an unlimited inventory available to your brand, your retailers, and your consumers.



We bring on-demand to your brand in 4 simple steps. 1) We identify key SKUS from your total collection to be produced on-demand. 2) At our own BIG factory, we produce on-demand versions of these products. 3) We integrate the CLICK-KIT platform- both software and production facility. 4) You can now sell optimal stock pattern, refresh your collections with seasonal colors and limited editions and even offer a one-off custom solution to your shoppers

An Offline-to-Online Solution
Consumers browse offline and buy online. The CLICK-KIT Fitting Studio allows brands to capitalise on the trend and eliminates the need to carry excess stock. A low footfall pop up in your store allows customers to try a fitting sample and then order their customised gear on your brand's dedicated CLICK-KIT platform.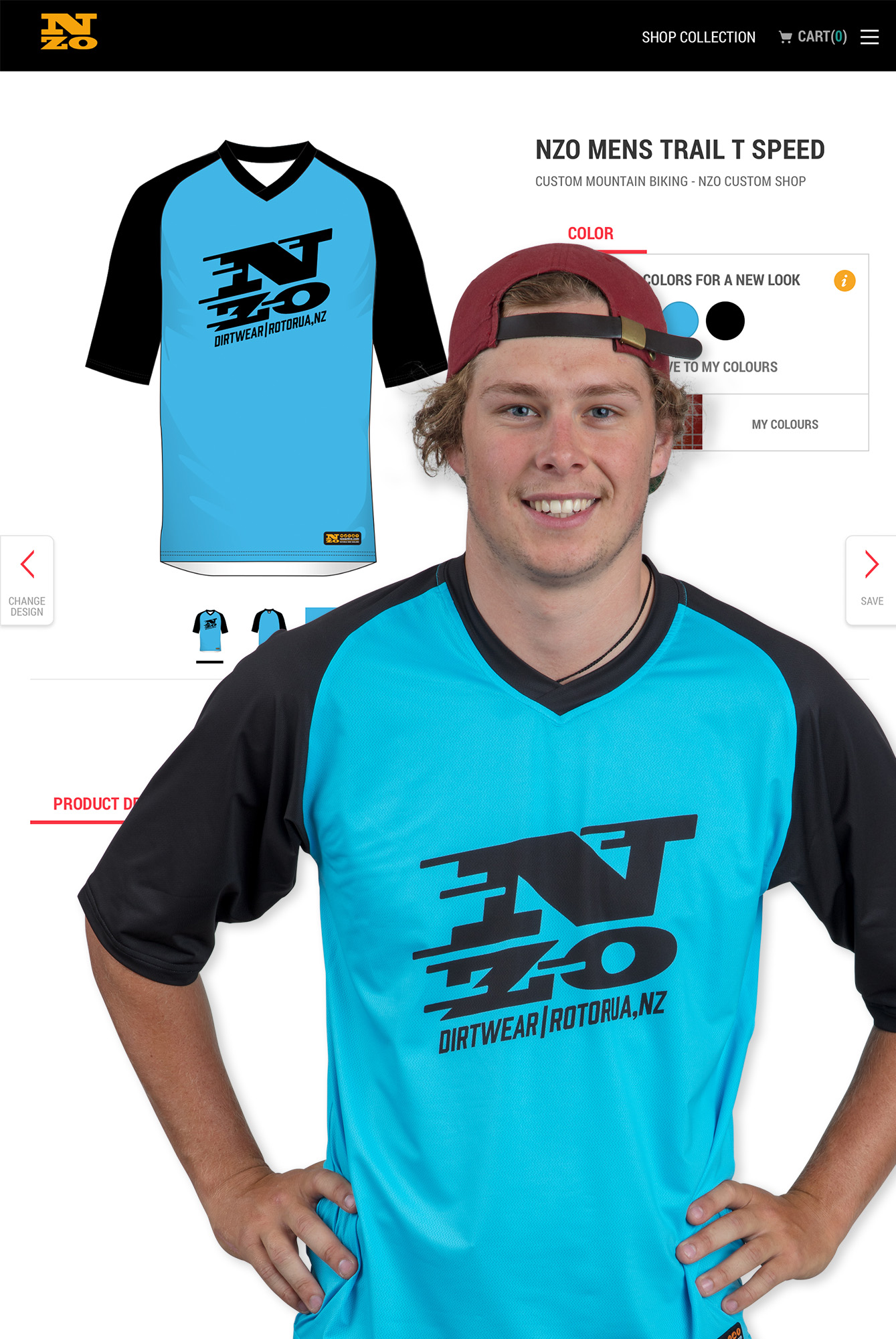 In 2016, an outdoor mountain biking brand, approached us with a dream: to grow their business from a two-man operation in rural New Zealand to a global brand with a full range of products. We worked with the founder to install an on-demand production process providing optimal stock patterns and refreshed collections with seasonal colours and limited editions whilst taking no risk
The brand was the first brand in the MTB category to introduce a fully custom short and jersey offering using the CLICK-KIT solution which we created and launched for the brand.

"We started our mountain biking business in the back of our house in Rotorua, New Zealand 14 years ago. Now, we are a global brand poised to launch in the USA and grow our revenue 3 times over."

Gary Sullivan, Founder NZO